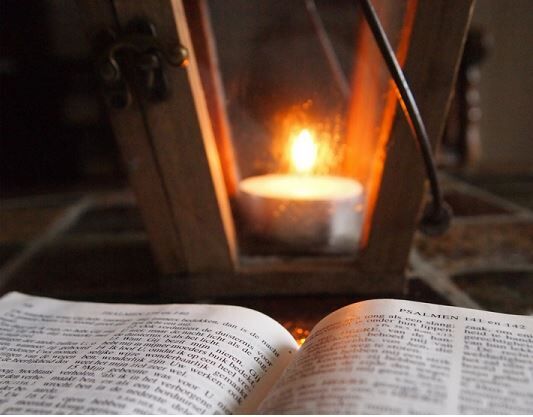 Four Tips for Better Understanding God's Word
When it comes to reading the Bible, most people tend to give up after a few sentences. Reason being, they do not understand what they are reading, the writing style is unusual, while some versions have too many 'thous' and 'thee's. They think, "who talks like that anymore?"
Then there is this challenge…it seems like when you finally do get down to reading, that's the time you suddenly get all sorts of distractions! Your mind begins to work overtime…this is the time you remember all sorts of stuff…things you need to do, etc. With all this happening, it is no small wonder that trying to read the Bible is perceived as an enormous task best left to scholars and the clergy!
Remember: God wants us to read His Word.
It is the sure way of knowing the truth. He has even honored His word above His name (Psalm 138:2 KJV)! Unlike what most people think, God's word CAN be understood. The distractions and negative feelings you experience every time you want to read the word are the enemy's way of stopping you because God's word is powerful. Reading and understanding it equips you with truth which sets you free!
If you find yourself being challenged during personal devotion time, keep reading to discover four tips for better understanding God's word!
So how do we begin?
We have many Bible study tools at our disposal that go a long way in helping us understand what we are reading.
Start with prayer. Ask God and thank Him for giving you an understanding of His word. He really wants you to understand what He says, thinks and wants: much more than you think! That is why He has given you a teacher, someone who really gets it all: The Holy Spirit (John 16:13).
Scripture interprets scripture. Look for passages and verses that are on the same subject you are studying. This will help you to better understand that subject in detail. For instance, the events surrounding the birth of Christ are recorded in Matthew, Mark, Luke and John. Reading all the accounts on Christ's birth puts everything in perspective and you will discover things you did not know or simply glossed over.
Don't rush! While reading through the entire Bible in one year is highly recommended, understanding what you are reading will be of more benefit.
Use concordances and commentaries. Concordances are like bible dictionaries. They explain the meaning of the words used in scripture based on how they were first written. The Old Testament was written in Hebrew while the New Testament was written in Greek. Commentaries explain the meaning of each verse in the Bible. Both are important Bible study tools. They are available for free, whether you prefer reading them online or downloading them to read offline.
Do you have any tips or tools that you use to help understand the Bible more when you're reading it? Feel free to share your favorites below!