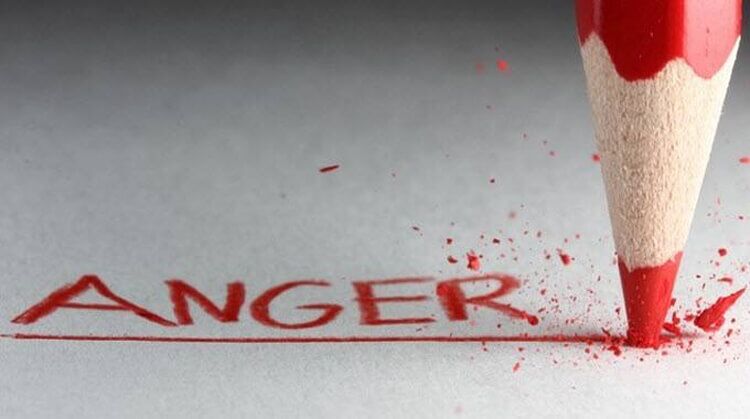 Managing Anger With God's Word
A lot of change happens in our spirit the moment we believe that Christ is the Son of God, our Savior. We call it being born again.
[blockquote3]"Therefore if any man be in Christ, he is a new creature: old things are passed away; behold all things are become new" 2 Corinthians 5:17[/blockquote3] Becoming a new creature is instant; it happens as soon as we believe in Christ and accept His gift of salvation. The change is in our spirit: it doesn't show in our physical bodies. If you were thin when you got saved, you'll be thin when you stop praying. If you had anger issues before you got saved, they'll be there as soon as you say amen. However, there are instances where people with anger issues experienced deliverance at the point of getting saved. If that wasn't you, do not despair. God has already set you free!
As a new creature, how do you deal with all this pent up anger?
We find our answer in Romans 12:2 "And be not conformed to this world: but be ye transformed by the renewing of your mind, that ye may prove what is that good, and acceptable, and perfect, will of God."
When we get born again, we still have our old way of thinking. To line up our thoughts with God's we have to renew our minds by reading his word. If you opt to think God's way, His word will change the way you feel. Here are a couple of verses to get you started on managing anger.
Romans 6:6 "Knowing this that our old man is crucified with Him, that the body of sin might be destroyed, that henceforth we should not serve sin." – Christ took all your anger issues with Him on the cross and exchanged it for His peace. You now have peace instead of anger, and it's a peace which surpasses all understanding. Do you know that you are free? Know this: you really are free!
So what do you do with negative emotions?
"Let all bitterness, and wrath, and anger, and clamor, and evil speaking, be put away from you, with all malice:" Ephesians 4:31 parts a. God says let it go. With the help of the Holy Spirit, anger will be something in your past.
Sounds good, but what if someone tries to annoy you, what then?"
"Dearly beloved, avenge not yourselves, but rather give place to unto wrath: for it is written, Vengeance is mine; I will repay, saith the Lord." Romans 12: 19. Don't seek revenge. If someone has treated you badly, let God deal with them. He knows what to do. Walk away. This battle is His. Let it go!
Don't forget this next one as well:
"And be ye kind one to another, tenderhearted, forgiving one another, even as God for Christ's sake hath forgiven you." Ephesians 4:31 part b.
Reflections
What scriptures have proven helpful to you in overcoming anger or any other issue? Share it with us below!