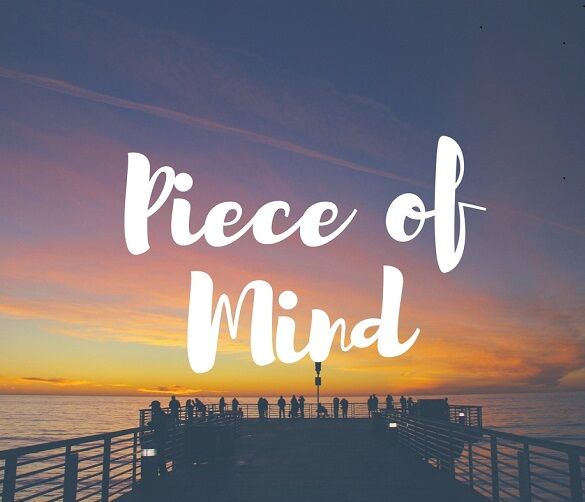 Psychologists and like minded professionals are a busy lot. Their services are in such high demand that their clients have to book weeks, even months in advance to see them! This goes to show that there are many people desperately seeking to still the turmoil in their souls and mind.
Both Jesus and the world offer us tranquility but as always, both have different results. God's kind of shalom is never affected by any of the situations we go through: from our feelings to crisis situations. It is always there. It is beyond human understanding and yet so very necessary. It is also a way of letting us know His will about anything we have asked Him: "And let the peace of God rule in your hearts, to the which also ye are called in one body; and be ye thankful" Colossians 3:15
The world's take is quite the opposite. It's often related to the absence of war or conflict. It can also suddenly come to an end. That is why nations can renegade on treaties that are meant to end war. It is emotion controlled which is why people equate it to the happy times in their lives.
When Jesus was on earth, He displayed an air of tremendous calm even in the most trying situations. We too can experience what He had. It is as easy as accepting what He did for us. On the cross God's wrath was released on Christ and that is why God is not angry with you. We are righteous in Christ because He took our place at the cross; "And the work of righteousness shall be peace; and the effect of righteousness quietness and assurance forever." Isaiah 31:17. We certainly can enjoy Christ's amazing gift all the time!