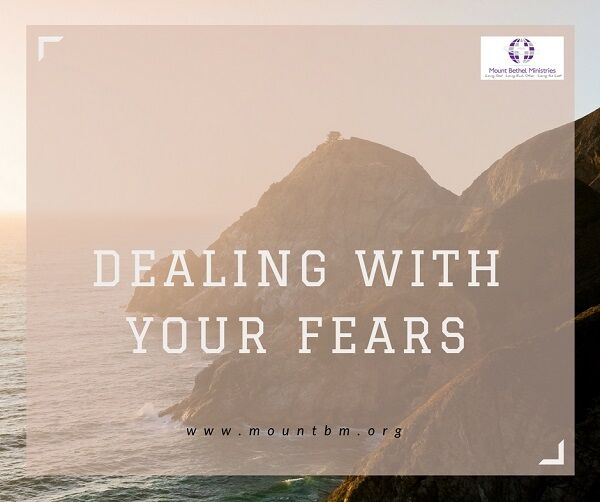 Dealing with fears concerning the future
It seems like there are more bad things being reported on the global front than there are good ones. They range from wars and rumors of wars, famine, to poor economic results. Is Matthew 24 being fulfilled right in front of our eyes? What is going on?
Jesus, as recorded in Luke 22:26 (KJV), spoke about a time when bad news would be rife. He talked about "…men's hearts failing them for fear…" because of what was going on around them. His advice: "…And when these things begin to come to pass, then look up, and lift up your heads; for your redemption draweth nigh" Luke 21:28 (KJV).
It is always much easier to deal with the present. It is not a threat. The future is unknown and when the present points to a trying future ahead of us, we get uncomfortable. How are we supposed to deal with something like that? How can we make sure that such fears don't affect us negatively?
We find our answer in Jesus' comment on the future. He told the generation that would see these things to not get troubled: "And when ye shall hear of wars and rumors of wars, be ye not troubled: for such things must needs be; but the end shall not be yet" Mark 13:7 (KJV). All that upheaval simply meant that He was about to come back!
The word troubled in this verse means frighten, alarmed. Feeling helpless, hopeless and overwhelmed by such fears can cause anxiety. As believers we need not suffer from anxiety. God in His word has told us what will happen in the future. He has promised to never leave us nor forsake us. He is trustworthy. Lifting our heads high was a call to point us to our help- Jesus. He was telling us that when things get tough, we ought to run to Him. I find it comforting to know that there is somebody who has all the answers about the future and knows how to deal with it even when I don't.
Being troubled hinders you from seeing the bigger picture. All this global drama unfolding on our TV screens seems to be connected to Christ's second return. While He is not behind the terrible things happening, He did say He was coming back. If we allow our fears to get the better of us, we will not be prepared for His return! That's not His plan for us.