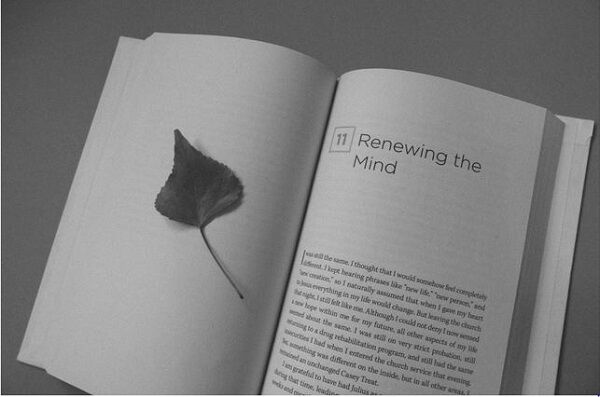 Why Should We Renew Our Minds?
There are two kingdoms in operation in this world: the kingdom of God and the kingdom of Satan. The two are complete opposites of the other and both want humans in it. Paul in Colossians 1:13 said he thanked God for having …"delivered us from the power of darkness, and hath translated us into the kingdom of his dear Son…" When you got born again, you changed kingdoms. All believers are encouraged to read and study the word, and it is for a good cause. Below are a few benefits of renewing your mind.
Four Benefits of Renewing Your Mind
Discover God's will: Romans 12:2 is an important verse in the Bible that informs us on how to know God's perfect will. God speaks to us through His word. His word is His will. Reading it enables you to not only discover who you really are in Christ but also your purpose.
Knowing Christ: In 2 Peter 1:2, Peter wrote Grace and peace be multiplied unto you through the knowledge of God, and of Jesus Christ. It is in knowing Christ that we discover how much better off we are when we seek Him, the giver of the gifts, instead of chasing the gifts.
Grow: Mark 4:1-11 is the parable of the sower. In giving its meaning, Jesus identified the seed as the word and the different types of ground as hearts. Each of these represents believers indifferent stages based on how they have allowed the word to have effect in their lives. They grew…those that yielded to the word by believing in it and applying it in their life. When we renew our minds, we grow. We learn to see things from God's point of view and that changes how we respond to situations and people around us: we grow.
Yield fruit: Everything that grows produces fruit. Let's go back to the Bible verse on the sower parable. The seed that was planted on thorny ground grew to the point of yielding fruit but immature fruit. This represents believers who allow the need for material security to get in the way not knowing that they are so close to seeing the amazing results of God's word in their lives. The seed planted in good soil overcame these challenges and went on to produce fruit, 30, 60 and 100 fold. The process of renewing your mind is not easy but the fruit is worth it. For instance, peace-our peace is multiplied in the knowledge of Christ Jesus; He keeps us in perfect peace whose mind is stayed on Him. It is possible to be at peace even when going through a tough time. His peace ensures that we do not get stressed or depressed. Now that is good fruit worth every minute spent renewing your mind. Dust off that Bible!
What are some ways you've experienced the benefits of renewing your mind using God's word?